Quick access to cell formatting
Quickly access cell formatting options using the format cells shortcut.
Quick Tip
Accessing cell formats
How to quickly access the format settings for selected cells.
What is the shortcut to open the format cells dialog?
You can use this keyboard shortcut to open the Format Cells dialog:
| Action | Shortcut |
| --- | --- |
| Open the Format Cells dialog | Ctrl + 1 |
Keyboard shortcut to open the Format Cells dialog.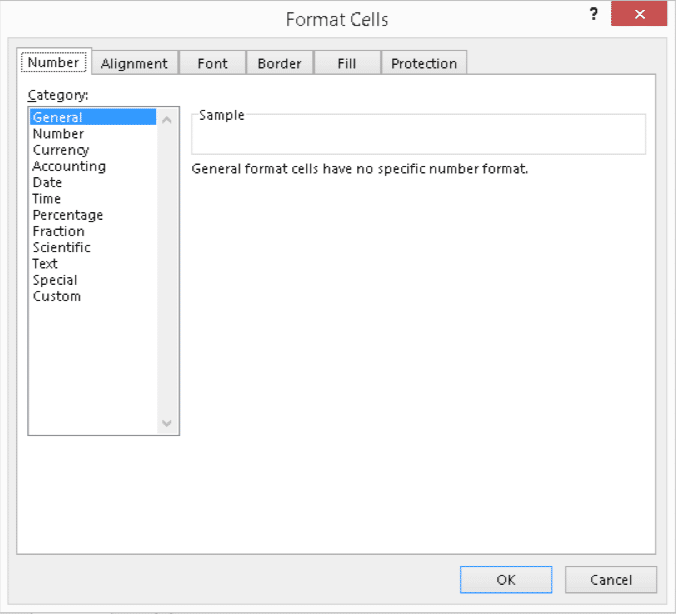 Format cells shortcut compared to using the ribbon toolbar
You can also edit some cell formats using the format settings on the ribbon toolbar.
The formatting options on the toolbar can change with different situations (such as the size of your screen), but the format settings shown in the Format Cells dialog stay the same in these changing environments.
Access extra settings for cell formats
The Format Cells dialog contains all of the formatting settings that live on the ribbon toolbar, and more.
If you need to change some particular aspect of a cell's formatting and the toolbar does not contain that setting, look in the Format Cells dialog instead.
Bonus Tip
Please log in to see the bonus tip.
Don't have a login?
Get a login for free on our standard plan, and get a new tip each week.
All logins also get access to the bonus tip each week.
Get even more
Get even more with one of our reasonably priced paid plans, with access to features like:
Quicksheet PDF summaries
Example files
VBA syntax
Additional expert tips each week
Advance publication
View our plans to see what else you are missing, or join for free on our Standard plan.